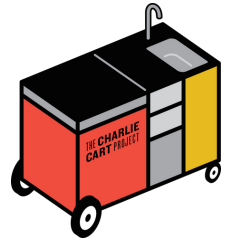 A complete mobile kitchen for hands-on food education
A Mobile Kitchen at the Library?
Yes! We will offer many different kinds of food related programs, cooking skills, tastings demos, seasonal & holiday cooking.
Can Community Groups use the Charlie Cart?
Yes! The Cart is available to reserve for use in the Idea Studio. Groups and their participants will be asked to complete a liability waiver and to sign a user agreement.  A Library staff member must be available to conduct a brief orientation with the cart.
Follow these steps below to reserve the Idea Studio and Charlie Cart:
Follow the instructions on the form to make a room reservation for the Idea Studio
Print and sign the participation agreement (attached below)
Print and sign a liability form for each member of your group (attached below)

These forms are also available at the library
Return these forms in person to the library or email to wpladmin@warwicklibrary.org
What's Included?
Convection oven 
Induction cooktop 
Electric griddle 
Vitamix blender
Lesson plan guide
Equipment for hands-on cooking with small groups
Call for more info - (401) 739-5440 X9760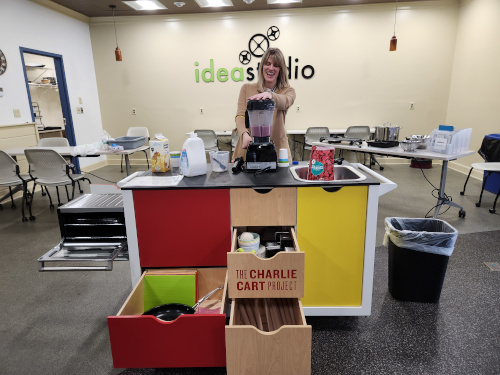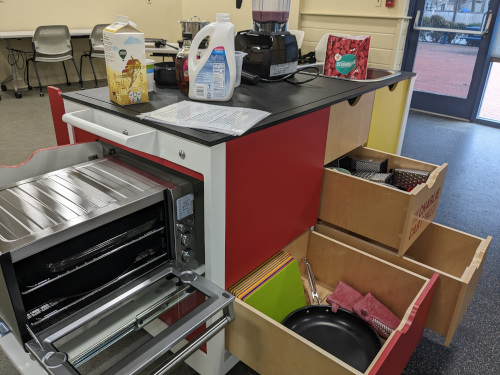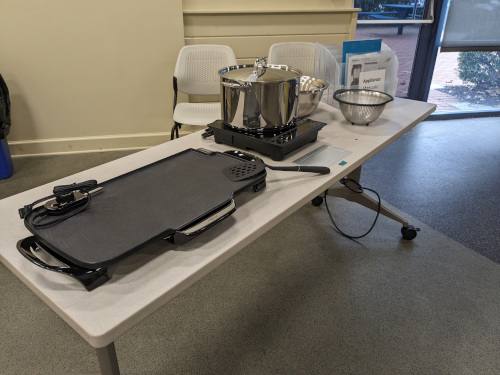 Made possible with funding from The Champlin Foundation