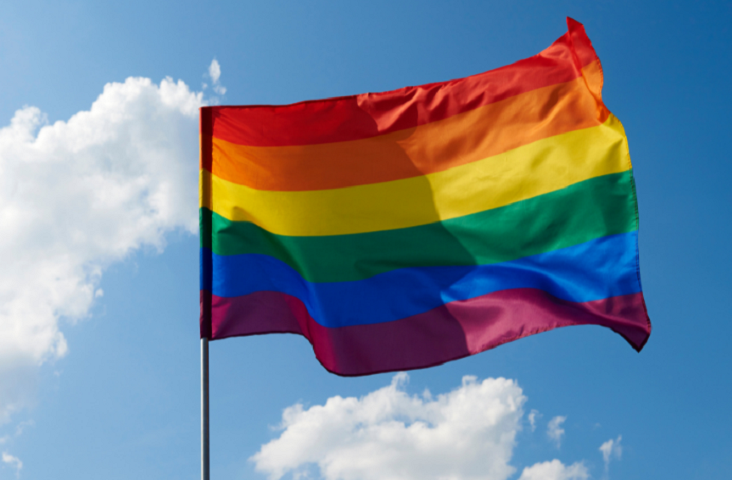 LGBTQ Reads for All Ages
LGBTQ DVDs
LGBTQ Online Resources
ACLU: Know Your Rights - LGBTQ Rights – Explains how the law protects LGBTQ rights and what you can do if you've experienced discrimination.
The Genderbread Person - A teaching tool for breaking the big concept of gender down into bite-sized, digestible pieces
Human Rights Campaign Scholarship Database – This database lists scholarships for LGBTQ and allied students at the undergraduate and graduate levels.
It Gets Better – Stories to uplift, empower, and connect LGBTQ+ youth around the globe. 
LGBT National Help Center - Serving the lesbian, gay, bisexual, transgender, queer & questioning community by providing free & confidential peer-support and local resources
LGBTQ Youth Resources - From the CDC, other government agencies, and community organizations for LGBT Youth, their friends, educators, parents, and family members to support positive environments
My Pronouns - The what, why, and how to guide to personal pronouns
Planned Parenthood: LGBTQ – Learn more about the LGBTQ community and identities.
The Safe Zone Project - Free online LGBTQ awareness and ally training workshops
The Trevor Project - A national organization providing crisis intervention and suicide prevention services to lesbian, gay, bisexual, transgender, queer & questioning youth
What It Means to Be Non-Binary - A personal essay by Sam K. MacKinnon
Youth Pride, Inc-RI - An affirming space for lesbian, gay, bisexual, trans, queer, questioning young people to build community, develop connections and be themselves.  
LGBTQ Podcasts:
LGBTQ&A - Weekly interviews with the most interesting LGBTQ+ people in the world. Recent guests include Laverne Cox, Pete Buttigieg, Roxane Gay, and Brandi Carlile
Making Gay History - Bringing the voices of LGBTQ history to life through intimate conversations with champions, heroes, and witnesses to history
Nancy with Tobin Low and Kathy Tu - Stories and conversations about the queer experience today. Prepare to laugh and cry and laugh again
Queerology - A podcast on belief and being with Matthias Roberts
Queersplaining - A podcast that explores the lives of LGBTQ folks. Each week is a dive into the ways our queerness and/or transness effects the way we navigate the world
Some Families - A podcast dedicated to celebrating LGBTQ+ families. Hosts Lotte Jeffs and Stu Oakley share funny, emotional and true stories from a diverse range of families